This is an update of an article your's truly wrote for Goldmine back in 2006.  My how things have changed as my first sentence talks about a standard rock band setup.   Kids don't need musical instruments anymore as in the world of hip-hop its all about beats.  If you're an old guy like me you can still remember playing music and not sampling it.  I originally thought of this as a bit of a tribute to my old band teacher from Broomfield High School who recently passed away – Richard Hays. 
Mr. Hays believed in my musical talents and made high school worthwhile for the young Rock 'N Roll Dentist (oboe in concert band, piano in dance band, sax in stage band  and bass drum in marching band – and of course guitar/vocals with my drummer pal Mr. D driving his neighbors the Watkins family crazy with the noise).  We already did one blog devoted to Bagpipes (Sept. 2019) so here are 25 more unusual instruments used on a rock record.
When you first start following bands, you're aware that there is a guy beating on a set of drums behind a few other guys playing guitars hooked up to amps.  As you get old enough to tell the differences, you may figure out that one guy is playing a guitar with only 4 (or 5) strings and that they are alot fatter (the strings – not the players) – bassists.  Delving a bit deeper, you may have seen combos with sax squawkers, piano diddlers and organ tamers.  That's generally it for the instruments of rock – right? How wrong you are maraca-breath!  Rock instrumentation often got pretty weird back in the day (especially during the psychedelic '60s) and that is the thrust of this article.
1.OBOE/BASSOON (the double reeds)
As a kid, this oboe player was plenty excited that there were guys also playing the double reed in rock bands like The New York Rock Ensemble – Juilliard trained Michael Kamen and Martin Fulterman (a.k.a. Mark Snow who composes themes for shows like The X-Files).  Heck, what made Sonny & Cher's "I Got You Babe" a memorable song was the oboe riff.  Look for it at the beginning of my fave Everly Brothers song "Bowling Green".  The bigger and deeper double reed instrument, the bassoon, also gave a distinctive sound to "The Tears Of A Clown" by Smokey Robinson & The Miracles and "Winchester Cathedral" by The New Vaudeville Band.  There is a nice interplay between the two instruments on Donovan's "Jennifer Juniper".
2.RECORDER
While we are on the subject of "Fool On The Hill" – over top of the bass harmonica, Paul played a recorder.  This instrument is familiar to every elementary school kid and has been around since the Middle Ages.  It is a straight flute-like instrument that you blow in to as opposed to the flute which has a hole you blow across (Hilary is using one while Brenna is using a smaller whistle-like ocarina in the picture).  Brian Jones of the Stones also played a notable part on "Ruby Tuesday" as did Terry Kirkman of The Association on "Along Comes Mary".  Yes used it in the song "I've Seen All Good People" while Led Zeppelin used it in the quiet earlier part of "Stairway To Heaven".
3.OCARINA
This is a small oddly-shaped simple instrument that has between 4 to 12 holes and has been around for centuries.  The Transverse (also called the sweet potato) is the best-known style of ocarina.  Although it hasn't been used much in rock, its biggest moments were during the solo on The Troggs' "Wild Thing", "R.O.C.K. In The USA" (John Mellencamp) and the main riff to "The Good, The Bad & The Ugly" by Hugo Montenegro.  Apparently many video games have used it as well such as several The Legend Of Zelda games and Angry Birds Evolution.  This video shows just how old and out of touch your's truly is as many people love it while I think it is just plain creepy.
4.COWBELL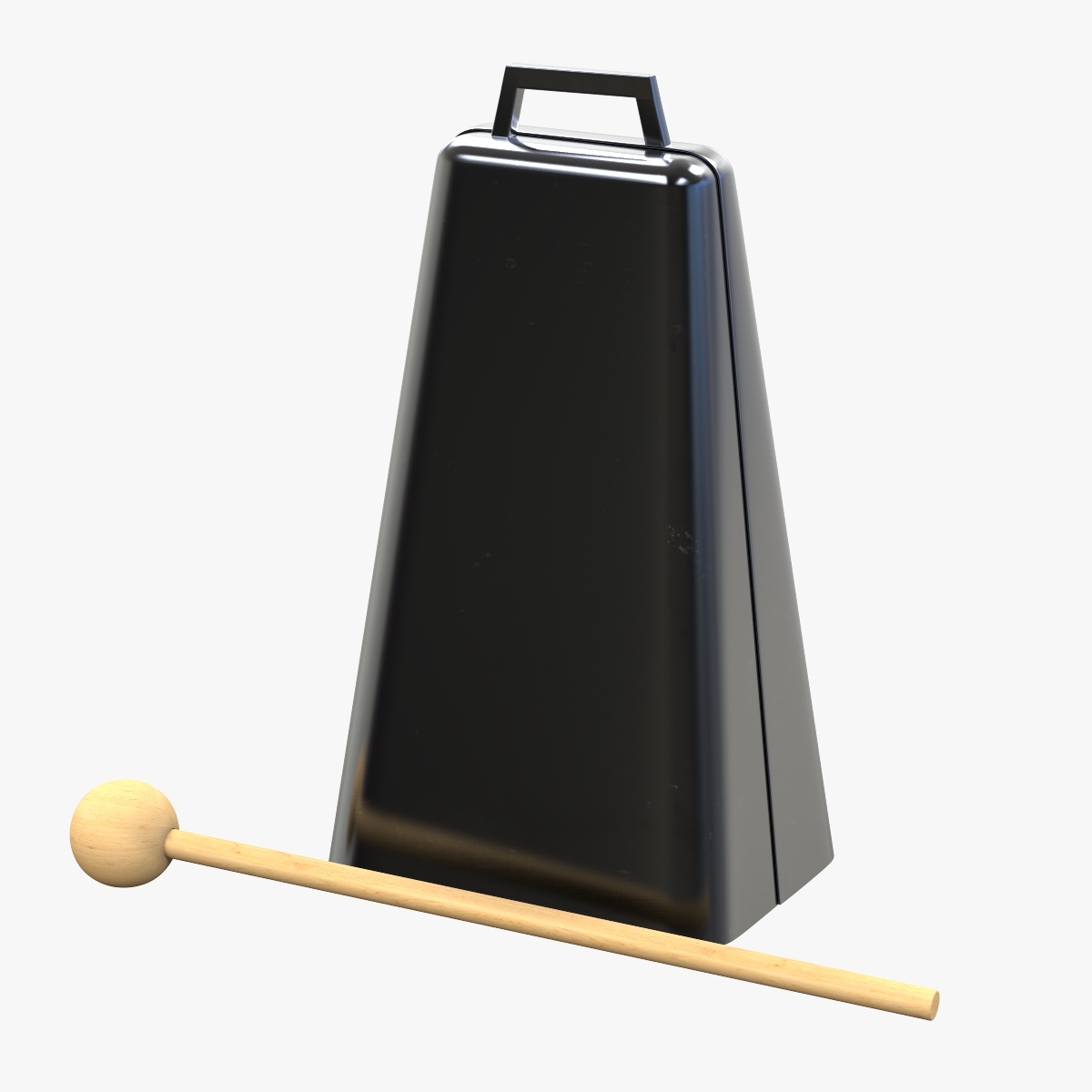 Thanks to Christopher Walken's requesting "MORE COWBELL!" on the spoof of The Blue Oyster Cult's recording "Don't Fear The Reaper" from Saturday Night Live in 2000, everybody knows this instrument.  Years ago, somebody figured out that if you take the large bell from old bossy's neck and remove the clapper in the middle, you can pound the heck out of it and get a pretty cool tick tock sound that drives a band.  Check out "I Call You Name" – The Beatles, "Time Has Come Today" – The Chambers Brothers, "Mississippi Queen" – Mountain, "Honky Tonk Woman" – The Rolling Stones, etc.  Thanks bossy!  This topic is good enough that later on we will likely devote and entire post to it.
5.AUTOHARP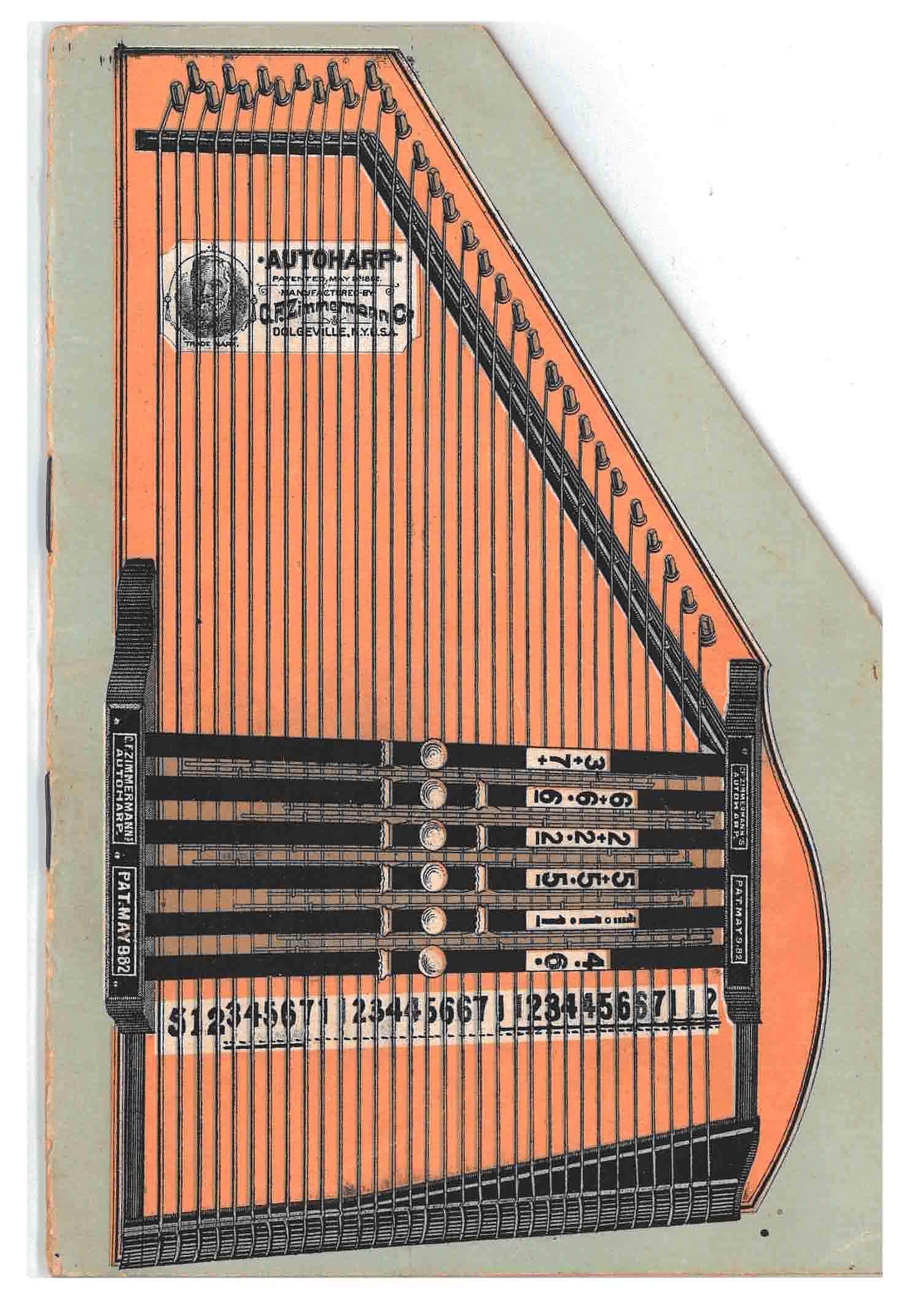 Anyone who saw The Lovin' Spoonful on TV in their early days doing "Do You Believe In Magic"remembers seeing a smiling John Sebastian hugging an autoharp by his chin in contrast to Zal Yanovsky on guitar.  Sebastian played it on several songs and even guested on the Randy VanWarmer hit "Just When I Needed You Most" in 1979.  Sebastian used another odd instrument on the hit "Rain On The Roof" – an Irish Harp.  The autoharp was more used in country and folk styles as played by people like Mother Maybelle Carter, Dolly Parton and Bryan Bowers (The Dillards).  More recently Corinne Bailey Rae has played it.
6.JUG
For a time in the '60s Jug bands were all the rage ("Jug Band Music" by The Lovin' Spoonful on the Daydream LP paid tribute).  The best known would have been Jim Kweskin & The Jug Band with Fritz Richmond on the jug.  "In The Summertime" and the rest of the music by Mungo Jerry had the sound of Paul King blowing over the hole in a deep (presumably brown) jug.  This instrument didn't really catch on in rock as musicians would likely rather drink from the jug than play one, but the psychedelic '60s band The 13th Floor Elevators actually did have an electric jug player in Tommy Hall.
7.WOBBLEBOARD/DIDGERIDOO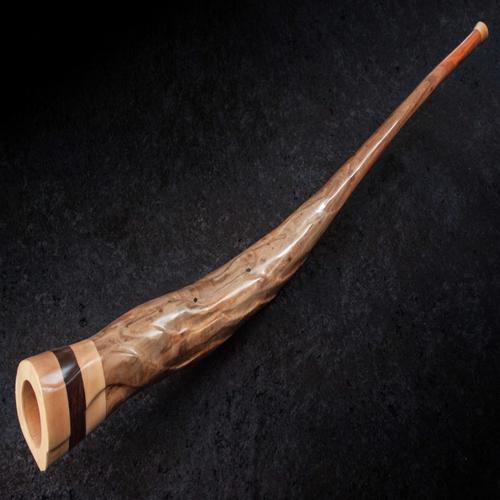 Hard to believe but there was a short-lived craze that was sparked by Rolf Harris' hit "Tie Me Kangaroo Down, Sport" in 1963.  Kids wanted a flexible piece of Masonite board to wobble up and down to make a woopa-woopa noise (I kid you not).  While it fit perfectly with some of his 'abo' songs, there weren't too many other uses which is probably why we gave our wobbleboards to dad to make birdcages from.  Amazingly he had a U.K. #7 hit with that instrument again in 1993 doing Led Zeppelin's "Stairway To Heaven".  Harris also played the Australian Aboriginal wind instrument the didgeridoo guesting on Kate Bush's LP The Dreaming. In 2014, Harris went to jail for 3 years for allegedly playing with under-aged girls.  Didgeridon't, Rolf!
8.CLAVIOLINE/MUSITRON
These are 2 primitive synthesizers that sound similar to an organ with a wheezing head cold.  The most famous use of the clavioline would be on the #1 1962 song "Telstar" by The Tornadoes (played by non-member Geoff Goddard).  John Lennon also played this keyboard on "Baby You're A Rich Man".  The musitron was Max Crook's modification which he played on Del Shannon's records like "Runaway" in 1961.  The song "More" by Kai Winding (1963 #2) features a similar sounding instrument – the French ondioline.  Artie Butler played this as well on several Tommy James & The Shondells records including "Mirage".
9.MARIMBA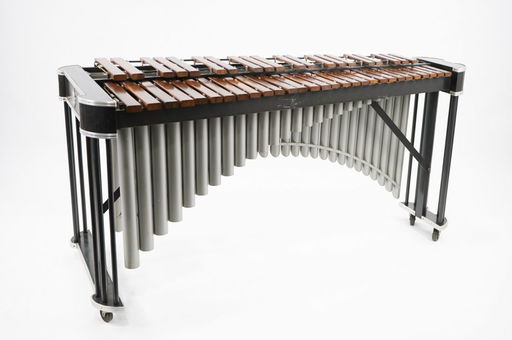 While there are other famous examples of songs using this hammered-block instrument, the best remembered has to be "Under My Thumb" by The Rolling Stones.  Brian Jones brought this and other interesting instruments to the band.  Julius Wechter (a member of The Wrecking Crew backing musicians) is the most famous marimba player from the '60s.  With his Baja Marimba Band, he recorded songs like "Comin' In The Back Door" and "Ghost Riders In The Sky".  Benny Andersson played the marimba on "Mamma Mia" by his group ABBA while Joe Porcaro played it on Toto's "Africa" and Ray Cooper on "Island Girl" (Elton John).  Artie Tripp III was known as Ed Marimba when he exited The Mothers Of Invention to play with Captain Beefheart & His Magic Band, by the way.
10.STEEL DRUMS
Fun factoid for your next platter party, kids:  Standard drums are classed as membranophones while steel drums (a.k.a. pans) are idiophones – resonant solid material.  Producer Ron Richards of The Hollies knew a guy in a Caribbean steel drum band so he brought him into the studio to record the solo for the 1967 hit "Carrie Anne".  Loggins and Messina also feature steel drums on the song "Vahevala".  Island music uses this as well and the songs of Jimmy Buffett lend themselves well to steel drums.
11.SITAR
Of course Beatle fans all know that George Harrison brought back a sitar from India and sweated out a suitably Eastern part for John's "Norwegian Wood".  Brian Jones followed suit for the Stones on "Paint It Black" which was the first U.S. #1 (1966) record to feature sitar.  Dave Mason used it on the Traffic songs "Hole In My Shoe" and "Paper Sun".  For Western music the sitar's place always seems to be in psychedelia, but never really more than that perhaps due to the difficulty in playing it.  A simpler instrument to play is a modification of a guitar known as the electric sitar.  It was used on several hits including the 1968 records "Hooked On A Feeling" by B.J. Thomas (played by Reggie Young) and "Games People Play" by Joe South.
12.HOOTER/MELODICA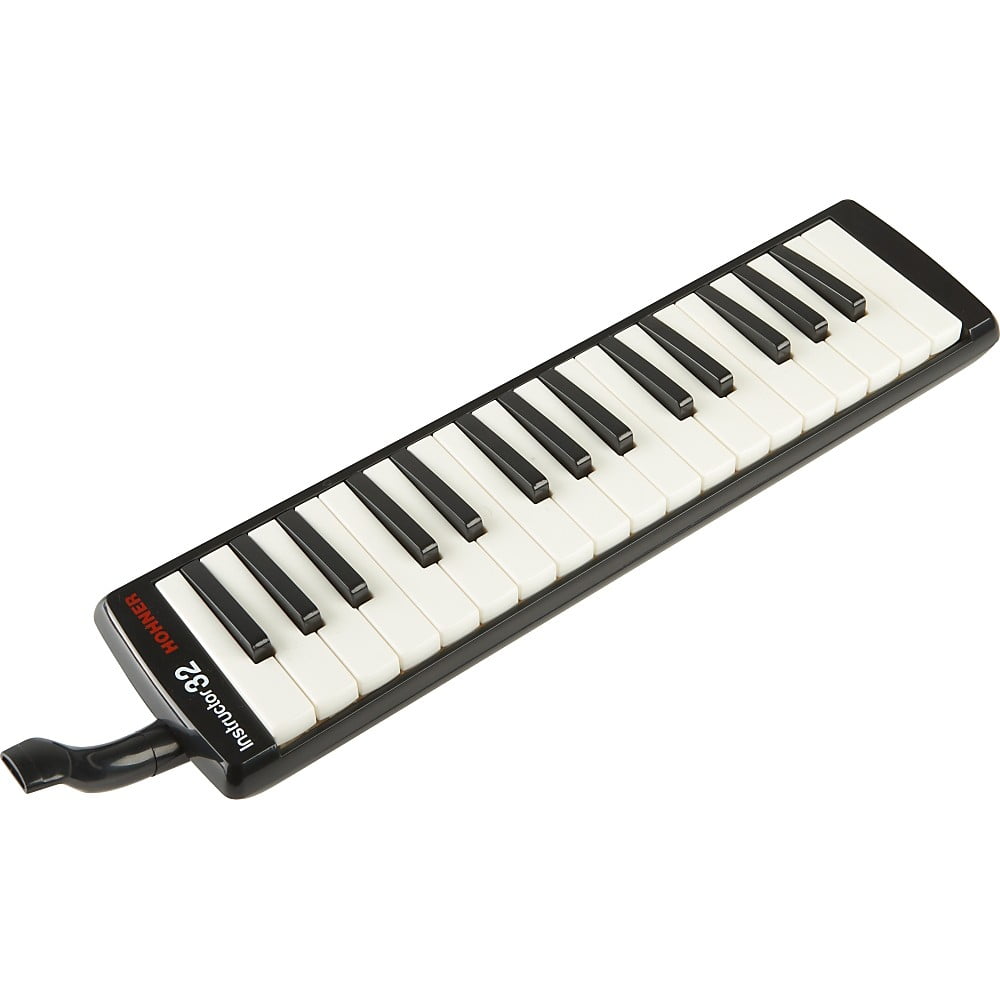 The hooter (a.k.a. the melodica) is not what you think, owl lovers.  Its a harmonica-like instrument that looks like a recorder with a keyboard attached instead of holes down the front.  It lends its name to the group that used it on many of their songs including "Satellite" (The Hooters).  Jan & Dean used it earlier on fun songs like "Skateboarding, Part 2" from the 1964 LP The Little Old Lady From Pasadena.  At one point in the 1964 movie A Hard Day's Night, John Lennon plays the melodica in their hotel room and seems to find what would become the intro to "Strawberry Fields Forever" three years later.
13.KAZOO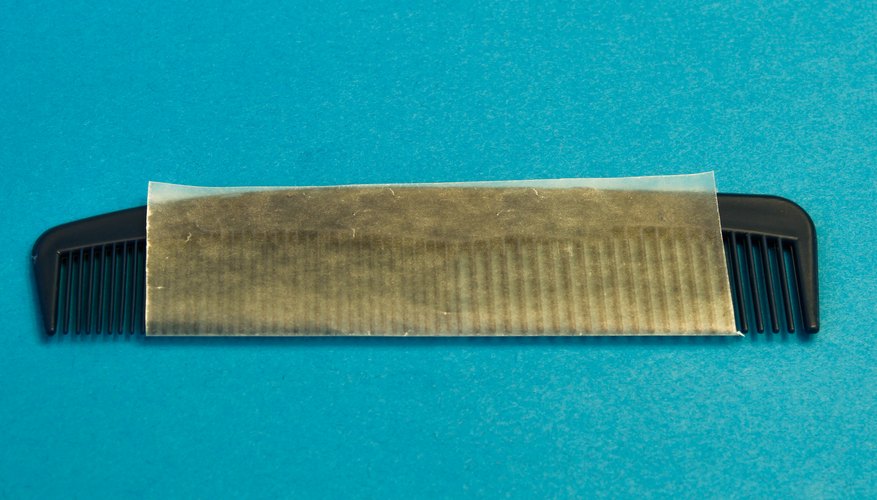 This can either take the form of a comb and paper combo or a cheap colorful plastic piece you often would find as a prize at a local fair.  In both cases you kind of hum into one side and an obnoxious buzzing noise comes out the other side.  Paul McCartney was seemingly oblivious to the obnoxious quotient in 1973 when he played it on Ringo Starr's hit "You're Sixteen".  He wasn't the first to ruin a song with it, however, as Dion's "Little Diane" also featured it in 1962.  The notes to the Ace CD Runaround Sue, The Best Of The Rest sums up most people's feelings – "Hands up those who hated that kazoo on this song!"  There actually are some tolerable uses of kazoo:  The Mothers Of Invention (Frank Zappa) on the LP Freak Out, "Cross Town Traffic" by Jimi Hendrix, "Lovely Rita" by The Beatles, "When I'm Dead & Gone" by McGuiness Flint, etc.
14.MANDOCELLO
Rick Nielsen of Cheap Trick used this guitar/mandolin cousin on the best song from their 1977 debut album which gave the song its name.  Patterson Hood of Drive-By Truckers plays one as does Jaco Pastorius of Weather Report and Richie Sambora (on the Bon Jovi song "Lay Your Hands on Me").
15.GUIRO
This is pronounced wee-row and is a grooved fishy/bullet-shaped hollow wooden thingy with holes in it to hold on to that is scraped by a stick to produce a scratchy sound.  This Latin American percussion instrument turns up in The Rollins Stones' song "Gimme Shelter" plus starts off the song "Combination Of The Two" by Big Brother & The Holding Company on their LP Cheap Thrills.  It is used in "Do It Again" by Steely Dan and Lowell George (Little Feat) played it on the Frank Zappa song "Chocolate Halvah" on the album You Can't Do That On Stage, Vol. 5.  A weird Captain Beefheart & His Magic Band moment was when Artie Trip played the guiro on stage and called it The Mascara Snake after a former band member then someone else would grab it and call it The Mascara Fake.
16.CASTANETS & CLAVES
More Latin percussion here, kids.  Basically castanets are two hallow shells held by a strap that when banged together make a clicking noise.  The best use in rock was on the Roxy Music song "Dance Away" and much earlier (along with the claves) on "Little Darlin'" by The Diamonds (1957).  They also can be heard on "Under The Boardwalk" by the Drifters and "Be My Baby" by The Ronettes.  Claves are percussive instruments that are a set of two resonant sticks or dowels that are clicked together.  I stole this part from Wikipedia – "Traditionally, the striking clave is called el macho ('the male') and the resting clave is called la hembra ('the female').  Fascinating, huh?  At any rate you Who fans know this sound from 1968's "Magic Bus" while Beatle fans know it from "And I Love Her".   There is also a nice click throughout "All Right Now" by Free.  If you want a dose of both, check out Dawn's "Knock Three Times".
17.MELLOTRON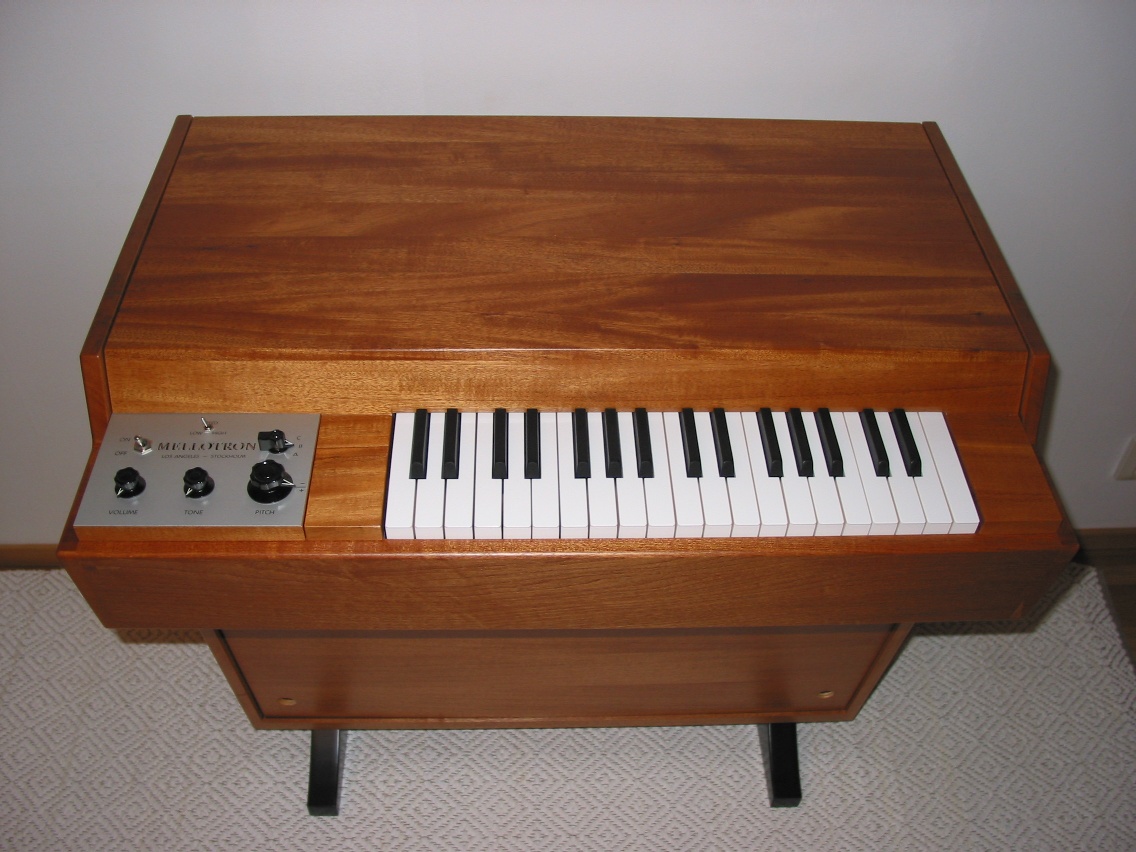 This is your blogger's fave instrument when played loudly in a progressive rock band and will show up in a blog post all by itself later.  It looks like a small organ but is a very different animal.  Developed in the U.K. in 1963, the mellotron plays whatever is recorded on a magnetic tape strip of about 7-8 seconds in length.  The cabinet holds a series of tapes that play one note and can be a flute, a violin or even a choral tone that is activated when you push a key like on an organ.  A spring pulls the tape back and over time it can develop flutter and variations giving the pure tone an otherworldly feel.  While Graham Bond and Manfred Mann used it early in a rock context, most people heard first on the intro to The Beatles' "Strawberry Fields Forever" and on the LP Days Of Future Passed by the Moody Blues.  The sound brings chills to the RNR Dentist on records by King Crimson, Marillion, Barclay James Harvest, etc. with a personal fave being the title track from Hero & Heroine by The Strawbs.  As synths became better, it fell out of favor as it is a finicky instrument due to the tapes and it is hard to take on the road.  Talking to Dave Bainbridge who played the great mellotron part on "We Have The Power" on the last LP by The Strawbs (The Ferryman's Curse), he let on that the sound of the mellotron is now mostly recreated by a synth that samples it which is what he uses.  There are still some believers in old-school mellotrons like Steven Wilson and Opeth.  By the way, there were other samples on original mellotrons including the Spanish guitar flourish heard before "The Continuing Story of Bungalow Bill" on The Beatles' White Album.
18.BASS HARMONICA
We all know a harmonica (or harp) is a multi-holed instrument blown in to make reeds move harmonically.  The deeper, larger and less-known cousin to the classic mouth organ is the bass harmonica which shows up on the Beach Boys LP Pet Sounds as played by Tommy Morgan ("I Know There's An Answer" a.k.a. "Hang On To Your Ego").  The Beatles co-opted the sound for "Fool On The Hill" (ostensibly played by Lennon & Harrison).  Charlie McCoy played this on the Simon & Garfunkel song "The Boxer".
19.ELECTRIC GARGLE/NOSE/CHEEK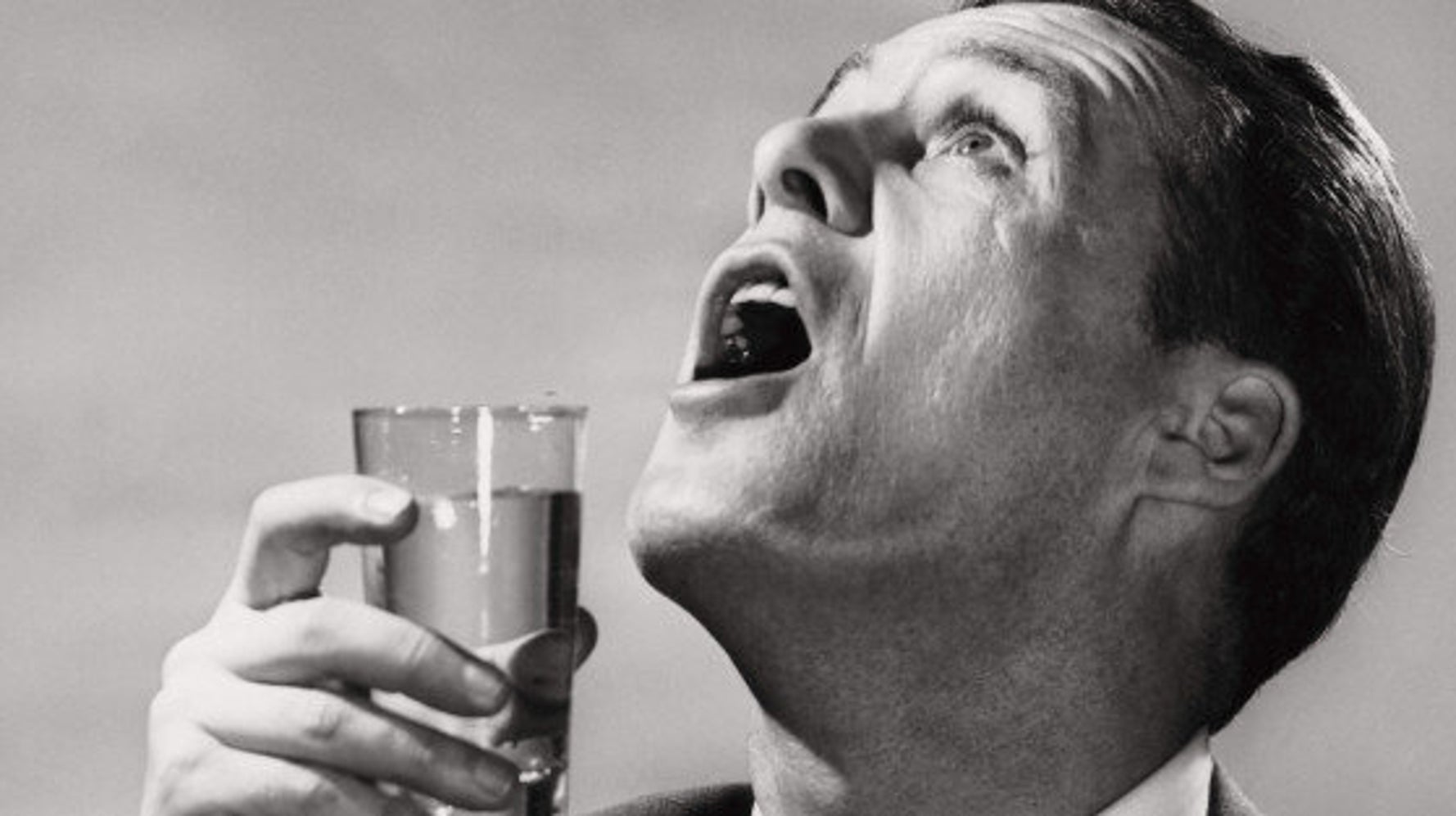 These body instruments appear on songs by The Lovin' Spoonful and The Jefferson Airplane respectively (if not respectfully).  Zal Yanovsky wasn't sure what to do on the solo break for "Bald Headed Lena" (Daydream) so in keeping with the lighthearted sound he gargled it (pretty darn musically, too).  Not to be outdone (and a little farther up on the face), the song "Lather" (Crown Of Creation) features Gary Blackman on nose solo following the line "snorting the best licks in town".  Daughter Brenna reminded me that you can't forget the critical cheek pop sound you make in the song "Lollipop" by The Chordettes (#2 1958).  Sometimes the best instruments for a song are staring back in the mirror.
20.ASHTRAY & COKE BOTTLE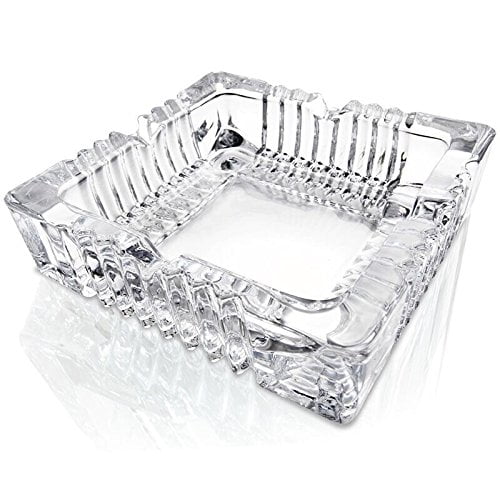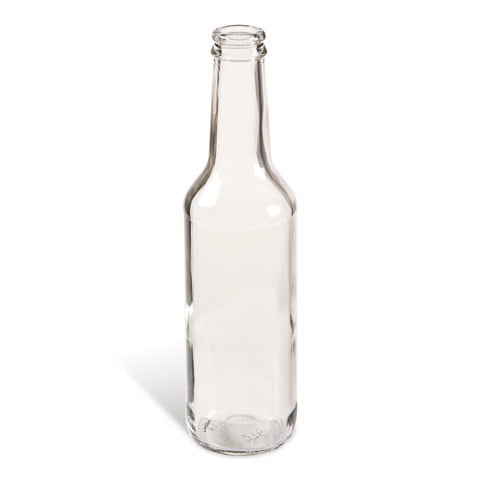 In 1965 The Beach Boys used these simple percussion instruments on the Party album but were actually trumped a few months earlier by The Dixie Cups using the same combo on the song "Iko Iko".  By the way, Jimmy Ibbotson came close to this by playing a cardboard soda box on 2002's Will The Circle Be Unbroken, Vol. 3.  
21.THEREMIN
While we are talking about The Beach Boys, let's not forget this tremulous instrument from their tremendous record "Good Vibrations".  Russian Physicist Leon Theremin invented this oscillating electronic instrument in the early 1900's.  It involves the waving of hands around two metal rods to create weird otherworldly sounds.  We mainly remember it creating eerie effects for many '50s sci-fi movies.  Paul Tanner plays a variation of this instrument (the electro-theremin) on the coda of "Good Vibrations".  Paul Conly & John Emelin of the '60s Colorado band Lothar & The Hand People played the theremin on 2 LPs for Capitol.  Tesla use it on "Edison's Medicine" on the 1991 platinum album Psychotic Supper.  Brian Jones used it in 1967 on the LP Their Satanic Majesties Request while Jimmy Page often used it onstage with Led Zeppelin.
22.FRENCH HORN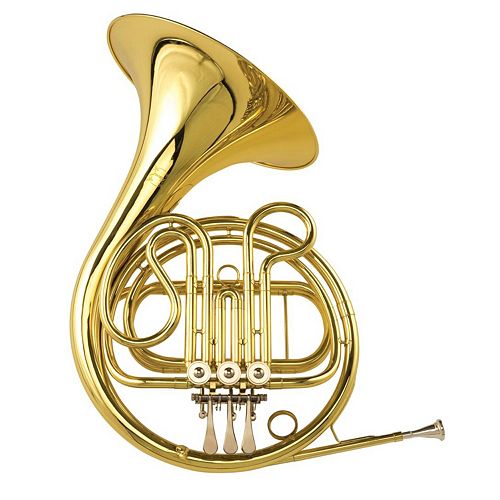 This instrument is common in orchestras but not in rock bands.  Al Kooper played a memorable into for The Rolling Stones song "You Can't Always Get What You Want".  The Who's John Entwistle actually studied this in school and put it to good use on Tommy.  Alan Civil lent his horn to "For No One" by The Beatles while The Monkees used it on "Shades Of Gray" (Headquarters).   It is said that rapper and Flat Earther B.o.B. can also play the French Horn (who knew?).
23.CELESTE/GLOCKENSPIEL
The first is a tinkly-sounding keyboard instrument (also known as a celesta) and looks very much like a small piano.  The mallets of a piano strike strings while the mallets of a celeste strike metal plates giving a heavenly sound.  It dominates "Everyday" by Buddy Holly and features his producer Norman Petty's wife Vi.  The Cascades used it on "Rhythm Of The Rain" while possibly the most ethereal use of all was on Nick Drake's "Northern Sky", his most beautiful song.  The non-keyboard version of a glockenspiel is a row (or rows) of metal plates or tubes that are struck by a mallet creating a ringing noise.   The Beatles use is on "Being Of The Benefit Of Mr. Kite"  and "Only A Northern Song".  Rush has used it alot over the years, but the song "Born To Run" and "Hungry Heart" really show the tinkling sound as played by Danny Federici of Bruce Springsteen's E Street Band.  My favorite Beach Boys song benefits from it as well – "Sloop John B".  The keyboard version is actually very similar to a celeste but louder (the group Gryphon used it on several records).  A strange 2 person version was played by Sailor that they referred to as the Nickelodeon.  Check out their 1976 record "The Old Nickelodeon Sound".
24.DULCIMER
Let's bring in The Strawbs again.  Dave Cousins (who had started them as a folk band) handled this old-timey instrument (played with a stick moving up and down the fretboard).  It has a drone-like sound similar in that respect to a stringed bagpipe.  Cousins used an electrified version for the song "Benedictus" on Grave New World (1972).  The type used here and also played by Brian Jones on "Lady Jane" by The Rolling Stones and Joni Mitchell on her 1971 album Blue is a fretted Appalachian dulcimer.  This is different than the similar named but unrelated hammered dulcimer that featured heavily in one of the best songs from 2019 "The Other Side" by Edenbridge from their Dynamind album.
25.GONG
Let's end this thing with an appropriate bash on the gong, an instrument that likely goes back to 6th century China.  You see one on the top of the equipment van on the back cover of Pink Floyd's Ummagumma (and you hear one on that LP too).  The most memorable use is at the beginning and end of The Moody Blues' 1967 LP Days Of Future Passed but many other bands such as Queen and Van Halen couldn't resist smashing ones at times either.  Progressive bands like Rush, Jade Warrior, Yes and Emerson, Lake & Palmer (to name a few) also made use of the gong.  No clue, however, if the spacey-jazz rock band Gong actually played one.