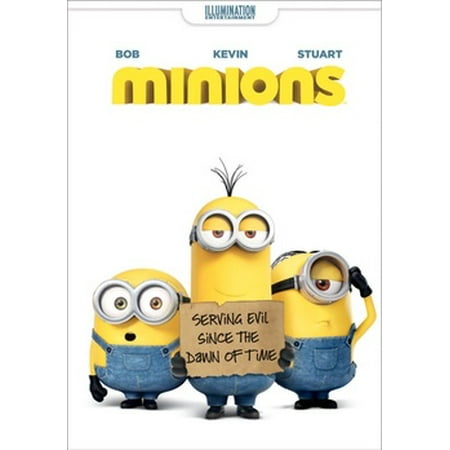 For the January and February 2020 posts, we will dig in to the decade from 2010 – 2019 in movies and music that appealed to an aging white baby boomer.  Keeping that in mind, don't expect to see any Beyonce or Kanye.  Your Dentist plans to drill down on the top 50 songs that filled the hole in his musical soul along with 25 albums and a like number of movies.  This month we will go through songs 26 – 50 plus list the movies that moved me while next month we hit songs 1 – 25 as well as albums.  I admit to being a big kid at heart so most of the films will be kid candy or quirky movies that don't take themselves too seriously (with some exceptions).  Personal opinions are always in flux so please don't sweat it if the order of the albums and songs might end up being slightly at odds with old year-end lists for fave music.  My second born, Hilary, gifted me a book by Daniel J. Levitin titled This Is Your Brain On Music-The Science Of A Human Obsession (thanks H).  In that book, Levitin explains why my fave lists of music tend to recall music from 40-50 years ago.  "…most people have formed their tastes by the age of 18 or 20…people tend to become less open to new experiences as they age.  The types of sounds, rhythms, and musical textures we find pleasing are generally extensions of previous positive experiences we've had with music in our lives."  So there you go – my dopamine fix generally comes from 3 chord rock and roll, Beatley pop and progressive rock (especially when a mellotron is being played).
Doc's 25 Fave Moving Pictures 2010-2019
1.Lincoln (2012) – Steven Spielberg did a masterful job of covering the final four months of Abraham Lincoln's life with a Tony Kushner screenplay loosely based on Doris Kearns Goodwin's classic book Team Of Rivals.  Daniel Day-Lewis deservedly won the acting Oscar while the movie should have won for best picture but lost to the highly fictionalized Argo which I felt was a mistake.
2. Paddington (2015) – never having been a big fan of the Paddington Bear kids books by Michael Bond, it was a pleasant surprise how sweet and humorous this mix of live action and animation was.
3.The Lego Movie (2014) – Lego building blocks were not a toy of interest to your Dentist so this movie was a total surprise with just enough quirky oddness to keep the interest piqued.  A fun animated movie featuring the song "Everything Is Awesome".
4.Ant-Man (2015) – your blogger is not a fan of the rash of superhero films unless they have a silly streak.  Someone whose superpower is they can become an ant is dopey to begin with plus it is a fun well-written movie with good actors including Michael Douglas.
5.Hugo (2011) – without my pal Mr. D in DC, I wouldn't have known about this smart Martin Scorsese film that takes place largely in a Paris train station in 1931.  It is mainly about the relationship of a boy and Georges Méliès, a then largely forgotten groundbreaking early silent film maker.  It rightly was nominated for 11 Academy Awards and managed to win 5 of them.
6.Guardians Of The Galaxy (2014) – see the Ant-Man review.  The best part of the movie is the relationships that develop between the principals not unlike the first Star Wars main cast.
7.Paddington 2 (2017) – sequels can be a let-down so it was heartening how funny and sweet this movie was (actually making me like Hugh Grant as an actor – at least in this film – someone I usually can't bear).
8.Thor Ragnorok (2017) – having never seen the previous serious Thor movies I can't compare this to them, but this was silly and had me laughing nearly from the beginning.  The characters interact well and don't let the plot get in the way of a fun film.
9.Wreck-It Ralph (2012) – Disney nailed it with a great movie about a video-game bad guy who rebels and goes in search of a game he can be a hero in.  Didn't much like the sequel, sadly.
10.Isle Of Dogs (2018) – in the vein of the quirky stop motion Fantastic Mr. Fox (2009), this Wes Anderson movie feels odd and often makes you ponder just what the heck in going on.  The story is about a dystopian future in Japan where dogs are banished.
11.The King's Speech (2010) – the story is based on the true events of England around the beginnings of WWII when Edward abdicated the throne to marry Wallis Simpson.  George VI was elevated to King at that point and suffered from a stutter.  The main thrust of the movie is his work to overcome his defect with the help of speech therapist Lionel Logue.  Colin Firth as George VI won the Oscar for best actor and the film also won for best picture that year (among other awards).
12.Rango (2011) – I love movies where I can't figure out what the heck is going on and the opening sequence of this show about a chameleon filled the bill.  Directed by Gore Verbinski who did the first 3 Pirates Of The Caribbean movies, it won the Oscar for best animated film.
13.Despicable Me (2010) – I went into this film not wanting to like it, but fell in love with the Minions.  Gru and the girls were icing on the cake, but give me more little yellow guys (with better stories than the sequels that were simply ok).
14.How To Train Your Dragon (2010) – much the same as the above film I wanted to hate it but ended up loving it. The relationship between the dragon and Hiccup was a winner though Toy Story 3 won the Oscar.
15.Ant-Man & The Wasp (2018) – the characters from the first movie in this franchise continued to interact well in this funny sequel.  There will obviously be a third one judging by the cliffhanger ending.
16.Toy Story 4 (2019) – nearly as good as the first 2 Pixar animations about Woody and Buzz plus friends, it ends in such a way that you have to figure there won't be a #5 but who knows.
17.The Sapphires (2013) – loosely based on a true story, the film follows 4 indigenous Aussie girls who form a singing group in 1968 and perform for the troops in Vietnam.
18.The Big Sick (2017) – this was a huge surprise that I wouldn't have seen had we not been flying for 9 1/2 hours each way to London.  The movie is about the real life romance between comedian Kumail Nanjiani and his now wife.  With Ray Romano and Holly Hunter in the cast you knew it was good.
19.Guardians Of The Galaxy Vol. 2 (2017) – while not quite as good as the first GOTG, the chemistry of the cast pulls you through the slow parts.
20.The Martian (2015) – director Ridley Scott knows sci-fi having given us Alien and Blade Runner.  This movie doesn't feel like fiction, crafting a plausible way to survive on an alien planet when a crew member is accidently left behind.  While nominated for 7 Academy Awards it was shut out.
21.Eddie The Eagle (2016) – this film is about Michael Edwards a novice who in 1988 became the first British ski jumper at the Olympics since 1928 (though he was terrible).  Schmaltzy and sweet with a fine cast including Hugh Jackman and Christopher Walken.
22.Saving Mr. Banks (2013) – Tom Hanks is good in just about every movie he does (and I would love to talk to him about music – especially The Dave Clark 5).  Here he portrays Walt Disney in his somewhat fictionalized negotiations with author P. L. Travers trying to bring Mary Poppins to the screen.
23.The Sessions (2012) – again a movie I didn't expect to like, it is based on the true life story of a paralyzed poet with polio attempting to lose his virginity by hiring a sex surrogate.  Actress Helen Hunt was brave in taking on the role of the surrogate and was rewarded with an Academy Award nomination though she didn't win.
24.The Jungle Book (2016) – well I have to admit that I never much liked the original Disney animated film from 1967 – guess I felt too hip as a high schooler back in the psychedelic era.   Generally the live action remakes of Disney classics feel like a money grab, but this one actually worked.  It looked fabulous and felt real.
25.War Horse (2011) – another Steven Spielberg movie, this time dealing with a horse during WWI and how it manages to survive being on the front lines and eventually is reunited with its original owner.  While it didn't win any, the film was nominated for 6 Academy Awards.
Doc's 50 Fave Songs 2010-2019 (#26-50)
26.Dragonette – Live In This City (2012) – definitely a guilty pleasure with girly vocals and a churning beat – from their third album Bodyparts.  They are from Toronto.
27.Enya – Echoes In Rain (2015) – if you have heard any of Irish singer Enya Brennan's songs you know them all – growly vocals, heavy guitars and… okay maybe not.  Mellow layered lush harmonies and synths dominate.  A catchy song from her Dark Sky album (a hit in Belgium of all places).
28.The Mavericks – As Long As There's Loving Tonight (2013) – Tex-Mex, Latino, Country, Rockabilly?  These guys are one of my fave bands especially in concert.  After an 8 year lay-off, Raul Malo and co. came together again for the acclaimed In Time record.  For some reason only live versions are available on youtube.
29.The Primitives – Petals (2014) – rockin' girly-pop from the Spin-O-Rama CD.  They are best remembered for 1988's "Crash".
30.Steve Martin & The Steep Canyon Rangers – Best Love (2011) – we always knew comedian Steve Martin was a virtuoso banjo player, but who knew Paul McCartney could do Americana?  A nice gentle swinging track from the excellent album Rare Bird Alert.
31.Men Without Hats – Everybody Knows (2012) – if you recall Ivan Doroschuk's  band it is because of "The Safety Dance" or "Pop Goes The World".  After a long hiatus, Ivan released the Love In The Age Of War CD which sounded just like the old music – '80s synth-pop.
32.Walk The Moon – Shut Up & Dance (2014) – this catchy modern dance track is from the Ohio band's album Talking Is Hard.  It was a huge hit everywhere from Poland to Israel.
33.Collective Soul – Right As Rain (2019) – Ed Roland's band is consistently good at releasing rockin' guitar pop with catchy hooks.  This is from their most recent album Blood.
34.Chris Hillman – Here She Comes Again (2017) – the late lamented Tom Petty helped Hillman record the fine Bidin' My Time album.  This was an old previously unrecorded song Hillman had written with his old Byrds bandmate Roger McGuinn.
35.Edenbridge – On The Other Side (2019) – metallic folk with hammered dulcimer and hammered guitar chords.  From the female led Austrian symphonic metal band's Dynamind album.
36.New Politics – Harlem (2013) – electronic punk from the Danish band's A Bad Girl In Harlem CD.
37.Lenny Kravitz – 5 More Days 'Til Summer (2018) –  retro pop from his 11th album Raise Vibration.
38.Fitz & The Tantrums – Handclap (2017) – moronically catchy modern dance track from their self-titled third album.
39.Kim Wilde – Pop Don't Stop (2018) – after a long layoff, it was great to see English pop singer Wilde and her brother Ricky release Here Come The Aliens.  You remember her from "Kids In America".
40.The Rolling Stones – Doom & Gloom (2012) – classic 3-chord rockin' riffage from Mick, Keith and co.  The song was from their compilation album Grrr! and was used in the newest Avengers movie.
41.Keane – The Way I Feel (2019) – intelligent pop from the English keyboard-fueled band's recent album Cause & Effect.
42.The Feeling Rescue (2013) – this British pop band has too much of a old-style sound to crack the U.S. (think '70s Supertramp).  Their 4th album Boy Cried Wolf was about the lead singer's relationship break-up with his partner.
43.Mayer Hawthorne – Hooked (2011) – oh my does this ever sound like a classic R&B groover from the '60s.  Andrew Mayer Cohen is in the sway of Curtis Mayfield, Smokey Robinson, etc.  This song is on his 2nd record How Do You Do.
44.The Click Five – I Quit! I Quit! I Quit! – (2011) – power pop wasn't the style of the 2010's so it makes sense that The Click Five did indeed quit as a band – too bad as they were good.  This was on their TCV album.
45.Paul McCartney – New (2013) – Paul had an up and down decade releasing some great music like this (from his New album) and some awful music (Kisses On The Bottom & Egypt Station).
46.Green Day – Carpe Diem (2012) – for some reason Billy Joe Armstrong and his punk compadres decided to release three okay new albums from September to December of 2012 when one great one would have been smarter.  This was on !Uno!.
47.Bruce Springsteen – We Take Care Of Our Own (2012) – just like "Born In The U.S.A." the lyric was meant as irony but of course could be a patriotic flag waver if you want it to be.  This is on his Wrecking Ball album.
48.Ocean Colour Scene – Just A Little Bit Of Love (2010) – this power ballad is on the British band's 9th album Saturday.  OCS is a guitar pop band that has never found any success in the U.S., but have charted 17 top 40 singles in the U.K.
49.Gotye – I Feel Better (2011) – in the U.S. Belgium born Aussie Wouter De Backer (Gotye) is mostly known for his big hit "Somebody That I Used to Know", but on the album it came from (Making Mirrors) can be found this driving old-style R&B track.  Another Belgium hit.
50.Ringo Starr – Walk With You (2010) – okay so sue me, but this is a sentimental closer to our list from the Y Not album.  Van Dyke Parks (Beach Boys Smile) supplied the lyrics about friendship and when old Beatles Paul and Ringo sing the chorus together it still brings a catch to the old Dentist's throat.