Yearly disclaimer:  As a 60+ year old white male, I tend to like 60s type pop/rock music, 70s progressive and guitar blues/rock which isn't on Billboard's radar anymore – but there is still some good stuff out there for old guys that isn't boring MOR if you look for it.  I am surprised how much great female vocal music hit my list this year by non-mainstream artists.  Most of these albums & songs can be found on youtube so I have added posts which makes this a bit long – hope you enjoy it – so here goes (my highlight track is in bold):
1.ABC – The Lexicon Of Love II – this screams desperation for a hit when Martin Fry does an update on his band's classic 1982 debut – yet it's great!  The only thing missing is Trevor Horn producing and frankly the rest of the band.  Fry might have received a boost from having bandmate Mark White, but I really don't miss him or Horn because of Anne Dudley's wonderful orchestrations.  The retro synth disco of "Viva Love" was the obvious hit (at least 30 years ago).  Introspective songs like "Brighter Than The Sun" had an Alan Parson Project feel to them.
2.Robbie Williams – The Heavy Entertainment Show – this is the sort of album Elton John would have put out in his classic 70s era – tuneful and well produced.  I took off points for one of the tracks which uses the 'f' word far too liberally for me or else this might have been #1.  "Bruce Lee" feels almost like ELO and I also like the ballad "David's Song" with a fine lead guitar part.  The over the top Freddie Mercury/Queen channeling on "Party Like A Russian" (with the Prokofiev references) is a video worth seeing.  He's huge in the U.K., so why is the U.S. not on board?
3.Cheap Trick – Bang, Boom, Crazy…Hello – some 40 years into a great career of smart power pop, this album is a real classic like the old days.  Too bad drummer Bun E. Carlos got pushed out so Rick Nielsen's son Daxx could join, but that being said the kid plays great drums on tracks like "The Sun Never Sets".  The single "No Direction Home" doesn't show any age on Robin Zander's rock pipes and it has a cool 60s phase-shifting bit late in the song to boot.  Glad they finally got in the R&R Hall of Fame too.
4.The Rolling Stones – Blue & Lonesome – quite a surprise to have such a nasty hot blues album from these guys but frankly it is what they do best.  It would have been perfect if original pianist Ian Stewart would have lived to play on it, but he seems there in spirit as they play great Howlin' Wolf and Little Walter rarities.  "I Gotta Go" could have been on their first LP 52 years ago while "Ride 'Em On Down" really buzzes.  The opener "Just Your Fool" is one of those songs you have crank the volume up on your stereo for.  A bit too much slow blues for me, but Eric Clapton helps out on 2 of them which helps.
5.Big Big Train – Folklore – an 8-piece progressive rock collective that released my favorite song of 2015 on an EP.  That song ("Wassail") is on this album along with 8 other gems that rely on organ/strings and flute rather than the usual synths/mellotrons and bombastic guitars.  The vocal by David Longdon is a bit like Peter Gabriel and he also wrote the best songs including the fine title track "Folklore".
6.Goo Goo Dolls – Boxes – John Rzeznik still puts out good loud guitar-based pop-rock, though long-time fans think it might be too pop and too introspective.  I still like a good catchy song like the opening "Over & Over".  "So Alive" might have been a bit like an obvious grab for a hit, but so what?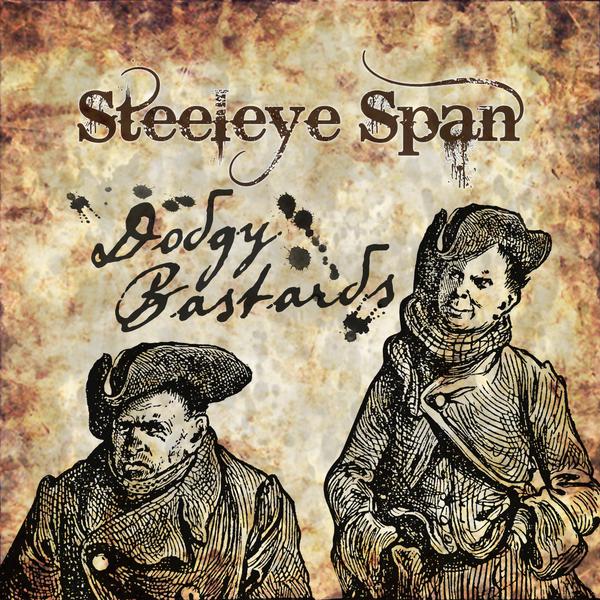 7.Steeleye Span – Dodgy Bastards – having written them off some time ago, it comes as a surprise to like this new album of smart British traditional electric folk.  As long as Maddy Prior can still sing, it appears there will still be a Steeleye Span though new female fiddler Jessie May Smart actually chips in a fine lead vocal on "Brown Robin's Confession".  She also does nifty fiddling on the title track.  There are 2 new guitarists in the band and unfortunately one of them (Julian Littman) does a horrid rap on "Boys Of Bedlam".  If you ignore that, it is an excellent record including "Gulliver Gentle & Rosemary". The posted video is an album sampler.
8.The Struts – Everybody Wants… – already released in the U.K. in 2014, this is the debut of a young Brit pop/rock band with 5 new songs (and a racier cover).  "Dirty Sexy Money" has a good drum stomp while a couple of tracks feel like Slade in the glam era ("Where Did She Go" and "The Ol' Switcheroo").  Singer Luke Spiller has the classic Freddie Mercury vocal style on the opener "Roll Up".
9.Green Day – Revolution Radio – Billy Joe Armstrong seems to be worried about violence this time around.  The lead single "Bang Bang" is about guns while the title track is a punk political rant.
10.She Is We – War – I'm not sure I totally grasp the history of this act who used to be called He Is We but seems to now be Rachel Taylor and different producer/collaborators like Adamm Mitchell.  The sound is synth/dancy pop with explosively catchy choruses.  While the lyrics are pretty much about romantic entanglements, they sound smart ("War" and "Blue").
11.Paper Tigers – Head Over Heels – strangely the Scandinavians  seem to have a good ear for pop (remember ABBA anyone?).  These Danes come from a musical background (dad was a folk singer) and can write a catchy 70s pop/guitar song like "This Is Not Alright" and "Cave Man".  "Head Over Heels" 
12.Blood Ceremony – Lord Of Misrule – these Canadians have an early 70s heavy rock sound with a good use of flute ("Half Moon Street" and the title track).  With their female lead singer (Alia O'Brien) they remind me a lot of Purson.  "Flower Phantoms" is driving later 60s psych-pop. This posted video is the only thing from that album I could find online and it's live.
13.Sonata Arctica – The Ninth Hour – a group of Finns on Nuclear Blast records with their 9th album of prog-metal.  The openers "Closer To An Animal" and "Life" show their style: driving metal guitar over synths.  The highlight is the 10+ minute orchestral/metal opus "White Pearl, Black Oceans Part II…" which does get a bit modern metal at times, but is still good.  "Candle Lawns" is a good power ballad (however I couldn't find that video so this is "Closer To An Animal").
14.The Monkees – Good Times! – thanks to some sympatico songwriters like River Cuomo ("She Makes Me Laugh") and XTC's Andy Partridge ("You Bring The Summer") this ends up being a far more satisfying Monkees album than their last one (Justus from 1996).  Micky Dolenz still sounds like the Micky we remember on a track like "Whatever's Right" which is an old Tommy Boyce/Bobby Hart number.  They manage to include the late Davy Jones from an old discarded vocal on "Love To Love" by Neil Diamond.  The only real misfire is that they used the weaker version of "Me & Magdalena" on the main CD so if you want the better version 2 you have to get the deluxe (download? – not sure).  Needs more Mike, too.
15.Against The Current – In Our Bones – Chrissy Costanza is the lead singer of this 3-piece band from New York.  This is their debut album of pop/punk rock. "Young & Relentless" and "Roses" are good but I prefer "Running With The Wild Things".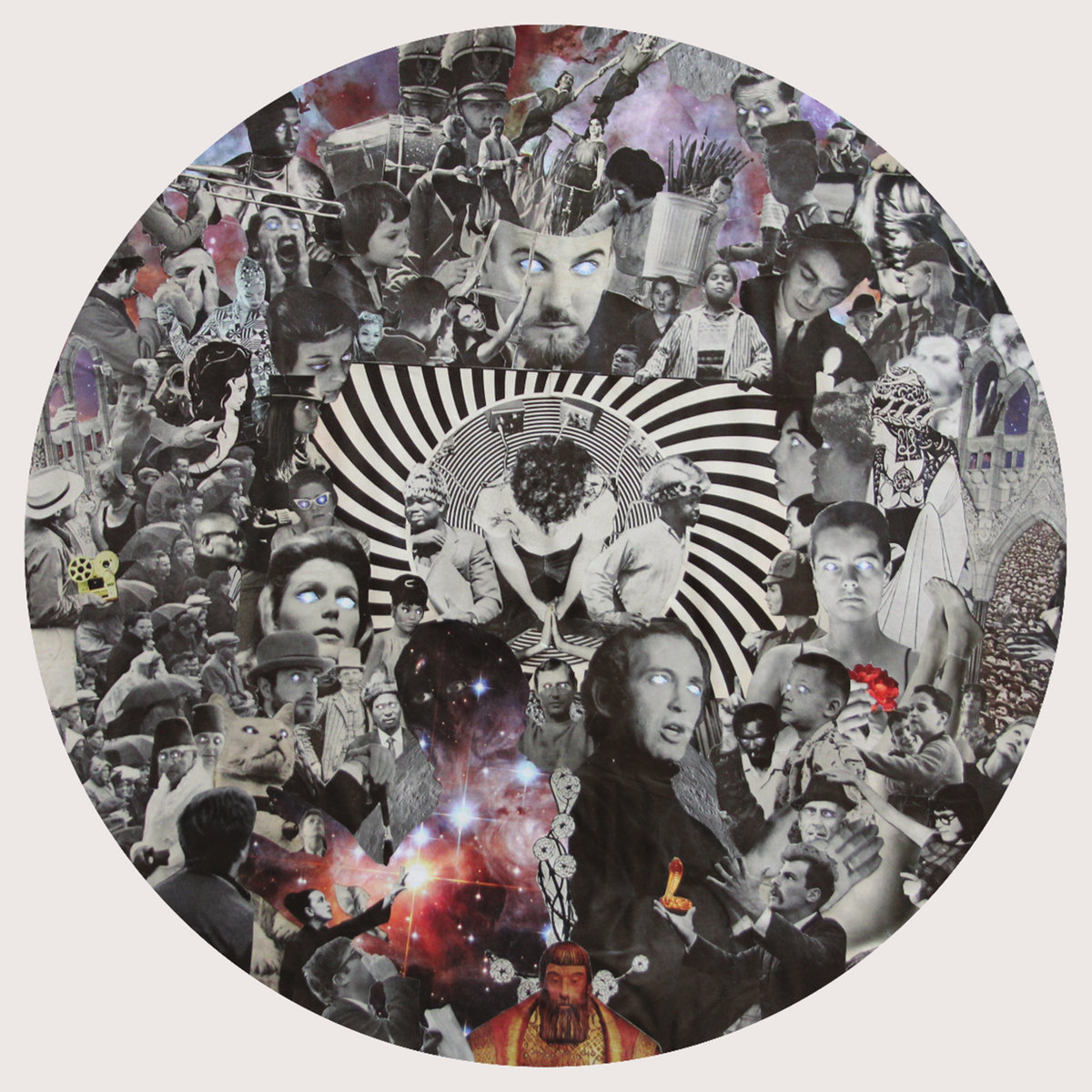 16.Ancient Cities – Supermoon Blackout – this is sort of late 60s/early 70s psych rock from a North Carolina band lead by Stephen Warwick who wrote all the songs.  They use a lot of fuzztone guitar on "Sunburn" and "Sorceress" especially.  "Marmalade" actually kind of feels like a Doors song.
17.Wolfmother – Victorious – they have always done a good mix of Led Zeppelin and other classic rockers on their records and this one is no exception with the early Sabbath sounding "The Love That You Give".   They also do a decent Deep Purple organ on "Baroness".  There is some good percussion on "Best Of A Bad Situation" but I lean towards the surprising acoustic guitar pop of "Pretty Peggy".
18.Rick Springfield – Rocket Science – he is getting flack for adding elements of country to his sound but I don't think it sounds much different than what Mellencamp was doing on his classics.  Yes he uses steel guitar on "Down" and dobro on the bluesy "Miss Mayhem" (no doubt he wants to move more albums and figures country is a good place to do it) but it is still good.  I like the opener "Light This Party Up" 
19.DMA's – Hills End – an Australian Oasis which is good if you like snotty guitar rock.  The vocals sound much like Liam Gallagher on songs like "Lay Down" but also they can channel REM like on "Melbourne".
20.The Weeklings – Studio 2 – this is all about 1964/65 Beatley pop music on their second album.  They are lead by Glen Burtnick from Styx and the Orchestra (who carry on ELO's music).  Aside from covering the Beatles track "Love Of The Loved, they are originals like "Little Elvis" and "Don't Know, Don't Care".
Bonus – Best Reissue
The Beatles – Live At The Hollywood Bowl – the Capitol album came out nearly 40 years ago so one did not expect a CD reissue after all these years, but here it is – and it sounds great.  The sound is likely better than either the audience or the band heard back in 1964/65 as modern technology (wielded by George Martin in 1977 and his son Giles today) has managed to pull the music through the layers of screaming girls that drowned out the primitive live equipment of the day.  Boy do you get the sense that these 4 were one great/tight rock and roll band as there are no overdubs – and none needed!  "Boys" 
Doc Krieger's Best Orphan Songs 2016 – these are downloads, singles, EPs & isolated top tracks on LPs.
1.Ghost – Square Hammer – after putting out my #4 best album of last year, they have since released an EP (Popestar named after the lead singer's costume) with 4 cover songs and this excellent original.  As with their album Meliora, the album art is outstanding and in keeping with their mysterious image (just who are Papa Emeritus III and his masked musicians?).  This song is old school heavy and VERY catchy – they remind me of a less raw Alice Cooper band.  Heck, they even won a Grammy.
2.Travis – Magnificent Time – are the Cowsills back?  This is so darned catchy – wish I liked the CD more.
3.Infinite Spectrum – Federal Hill – the album just missed my top 20 (Haunter Of The Dark) and is taken from an H P Lovecraft short story.  While the album has too many new-metal elements for me, this is straight progressive rock with an Ian Gillan (Deep Purple) type voice by Will Severin over excellent keys (mellotron, synth, piano) by Katie Pachnos trading off with loud guitars.
4.Fitz & The Tantrums – Handclap – a neo-soul band goes pop to get on the charts (if you believe the negative reviews) yet it did work if only at #63 on Billboard's Hot 200 which is about as far as an actual rock band can get today.  Maddeningly catchy and, yes, they can make your hands clap.
5.Teddy Thompson & Kelly Jones – Never Knew You Loved Me Too – Teddy has never put out a bad record and this one is no exception.  This time the son of Richard & Linda of Brit-folk fame has teamed with a female singer for an album of wonderfully tight harmony in an old country vein.  Everlys like.
6.Opeth – Will O' The Wisp – a band I like and gorgeous packaging on this CD (Sorceress) and I so much wanted to like it, but…  Most of the album didn't grab me, but this is pure old Jethro Tull from the Songs From The Wood mold from acoustic guitar flourishes to the flute.
7.Blondfire – Domino – there are a couple of good songs on this new EP (True Confessions).  Erica Driscoll still hasn't topped "Waves" from 2014, but this gauzy echoy trance-like song is great for late PM.
8.Purson – Unsure Overture – quite a letdown from their last excellent album The Circle & The Blue Door yet the cover art is so good you need to buy it (a 6-armed Rosalie Cunningham painted blue and nude save for strategic hair and a guitar in a vertigo swirl with psychedelic images surrounding it).  The main album is so-so psych, but this bonus track on the deluxe version is an excellent pre-hit ELO (when it was Roy Wood/Jeff Lynne) sound-alike – heavy on the cellos.
9.Foghat – Made Up My Mind – with their guitarists long dead, it seems like they should be a waste of time.  Their last few albums, however, have had their moments including this cover of the old Savoy Brown song which features their guitarist Kim Simmonds guesting here coming full-circle (since Foghat was started by refugees from that band).  The album Under The Influence is okay, but mostly just barely.
10.The Last Shadow Puppets – The Dream Synopsis – their 2nd album Everything You've Come To Expect was not up to their debut till you get to the last track which is pure solo years John Lennon.  Alex Turner of the Arctic Monkeys and Miles Kane (here teamed in a side project) have shown a lot of Lennon love in the past.  It is no accident that at the end of "Aviation" on their new EP (that features a different version of this song) you hear "how was that Yoko". – this is the title track from their new decent album but most of the songs sound alike (low key verses then bombastic choruses).  This is pure modern rock.
11.American Authors – What We Live For – this is the title track from their new decent album but most of the songs sound alike (low key verses then bombastic choruses).  This is pure modern rock.
12.School Of Seven Bells – Ablaze – SVIIB is likely their last release as the main music man in the band (Benjamin Curtis) passed in 2012.  Singer Alejandra Deheza sings over Curtis' echoy 90s retro pop synths and guitars in a dreamy style.  The album is decent but this opener stands out.
13.The Head & The Heart – All We Ever Knew – much like the folk band Mumford & Sons have moved into a harder sound, so too have TH&H to gain hits – and it worked getting them to #1 on the Alternative charts.  The album Signs Of Light is their 3rd.  Sorta Fleetwood Mac at times.  Chorus= lalalalala + cellos.
14.Barry Gibb – Star Crossed Lovers – oh that this was 1977 and Maurice & Robin were around to lend their harmonies – this would be a classic BeeGees ballad a la "How Deep Is Your Love".  In The Now CD.
15.Blackberry Smoke – Let It Burn – well Like An Arrow didn't grab me like their last one, but this is pure Dave Edmunds 3 chord monkey beat rock and roll like the 70s.  Southern country/rock.
16.The Explorers Club – Before I'm Gone – they have made a (minor) career out of sounding like the Beach Boys.  This hits the 4 Freshman side of that band and reminds me of the great Brian song "Til I Die" from Surfs Up.  Together is a decent CD without Wilson genius to write songs and produce them.
17.Dragonette – Detonate – Martina Sorbara leads this Canadian pop band with her cutesy vocals and Royal Blue is at times catchy, but this song is more dreamy with a "Sloop John B" jumpy guitar line.
18.OneRepublic – Heaven – Native was perhaps the best album ever by a Colorado artist (and this from an old guy!) but Oh My My isn't up to it.  There are a couple of good songs, but this is the best with Ryan Tedder's soaring falsetto over modern synths and acoustic guitar.
19.Santana – Leave Me Alone – this is something I have been screaming for the Moody Blues to do for years before someone dies – reform the classic era band and try to put out just one more classic sounding album.  At least Santana heard the call and Carlos pulled in Neil Schon, Michael Shrieve, Mike Carabello & Gregg Rolie to make an album that recalls the sound of Santana III (hence the name of this album IV). The tunes meander a bit, but this is good. If they do it again they need better songs, however.
20.Skyforest – The Swan – this one is a bit of a forced entry, but I do love mellotron and this album (Unity)  is thick with it.  Frankly, too thick with not enough thought to vocals and melodic differences.  Every song sounds like the last, but I give credit to what is essentially a Russian 1 man band (B.M.).  B.M.'s weird whispered vocals early in the song are a stretch, but Michael Rumple adds barely audible clean vocals that must be very deep lyrically (or in Russian – who can tell?).